Feel free to contact any member of the board for help, questions or concerns. We try to respond within the day or next morning. If there is an emergency needing immediate attention contact  Community Management Group at 843-795-8484. In the past board meetings have been held quarterly but now are held more frequently as we work to catch up on much of the work needed at South Island Plantation.
Any member may attend a meeting in person. If you live outside the area you also have the right to listen to the meeting by teleconference and we warmly invite you to do so – just advise one of the board members or Community Management Group a few days in advance that you want to attend or listen in and we'll let you know how to do that.
Please remember when interacting with the board or the management company to be civil and polite. Remember, we are a volunteer board working hard – always with your interest in mind. Sending a nice apple or pecan pie or a carrot cake to a board meeting now and then would be welcomed!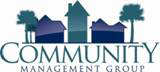 349 Folly Road, Charleston, SC 29414
843-795-8484